Free Things To Do in April
---
April 1-2
Experience a show like no other for FREE! The 2017 Air Show will feature the U.S. Navy's Blue Angels and highlight military aviation. This event takes place at the Naval Air Station of Corpus Christi. Find out more and a schedule of events, here.
---
April 7, 5:30 p.m.-9:00 p.m.
On the first Friday of every month you'll find artists, musicians and all things creative converge in the Marina Arts District. It's where Downtown comes alive with bands on every block, food trucks serving up South Texas fare and art galleries featuring local and national artists. Take in the free live music and local flavors outside, find a nice watering hole to duck into for a quick drink, or grab a bite to eat. 326 N. Chaparral St.
---
April 7, 10:00 a.m.-5:00 p.m.
Come and visit the Art Museum of South Texas for FREE! Everyone gets free admission! The museum offers diverse exhibitions and educational programs that reflect the rich multicultural heritage of the region. Outreach and enrichment programs include bilingual gallery talks, artist residencies, videos, dance, theatrical and musical performances. 1902 N. Shoreline Blvd.
---
April 8, Noon- Midnight.
We have seen the food truck culture of Corpus Christi explode over the past year! The Corpus Christi Food Truck Festival will have almost every local food truck and beyond serving some of your favorite foods to grub on. Enjoy a Saturday filled with food, live music, a kids zone and a whole lot of foodies! Festival takes place in the Corpus Christi Schlitterbahn Riverpark and Resort parking lot. 14353 Commodores Dr.
---
April 9, 8:30 a.m.-11:00 a.m.
Whether you are a regular attendee, or you've never even thought of the idea to walk over the Harbor Bridge, all are welcome! For those of you who are afraid of heights, there is an alternate route available. After the walk, join in with the Zumba, Yoga or Thai Chi classes available at Heritage Park. 1581 N. Chaparral
---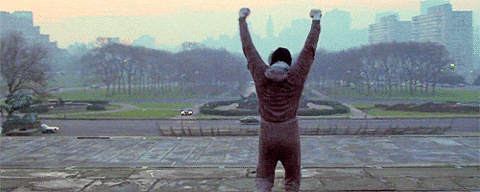 April
 Join in on this wonderful and free, monthly community event. Bring along friends, family and a big blanket to sit under the stars and enjoy Rocky on the big outdoor screen. Food and beverages will be available for purchase, and of course, popcorn! The movie takes place outside of the Art Museum of South Texas. 1902 N. Shoreline Blvd.
---
April 8, 10:00 a.m.-5:00 p.m.
Learning about environmental stewardship is fun! Earth Day-Bay Day is a fun and FREE family event that teaches the importance of environmental stewardship and appreciation for the Coastal Bend natural resources. There will be activities for kids, food and games! The event will be held in the beautiful courtyard of Heritage Park. 1581 N. Chaparral St.
---
April 15-16
It's National Park Week and the Padre Island National Seashore has opened its gates to everyone for free entry into the park all week long! So get your swimsuit on and pack a lunch and take it out for a day trip along the National Seashore! Discover one of Corpus Christi's gems at no cost. 20301 Park Rd. 22.
---
April 21-23, 9:00 a.m.-5:00 p.m.
Experience the beach like never before during the Texas SandFest event! People from all over the country come to compete for the grand prize of BEST Sand Creation. See master sculptors create and finish some of the most spectacular works of art while enjoying your time along the beautiful Texas Gulf Coast. Booth #35, Port Aransas, TX 78373
---
April 28, 11:00 a.m.-2:00 p.m.
Grab your picnic blanket and friends and head out to A La Mano! The Corpus Christi food truck culture is growing and A La Mano has brought them all together. Enjoy lawn games, good music, great food and an amazing experience on the Corpus Christi Bay. You can enjoy the A La Mano – Food Truck Friday event on the last Friday of the month. 1590 N. Shoreline Blvd.
---
Every Wednesday, 5:00 p.m.-8:00 p.m.
GROW Local South Texas presents the Downtown Farmers' Market located at the Art Center of Corpus Christi. Enjoy fresh local produce along with Corpus Christi food trucks, live music and a beautiful view. 100 N. Shoreline Blvd.
---
Every Wednesday, 6:00 p.m.
Get those cameras out! Sailboat regattas are held every Wednesday evening on the Corpus Christi Bay; spectators can appreciate the view from the Corpus Christi Marina! Peoples St. T-Head
---
Every Saturday, 10:00 a.m-2:00 p.m.
Looking for a family activity to fill up your Saturdays? The Art Center of Corpus Christi opens up its doors every Saturday from 10:00 a.m.-2:00 p.m. There are different classes that offer arts and crafts projects to complete as a family. Explore that creative side with your loved ones! 100 N. Shoreline Blvd.
---
BONUS:
---
---