The List: April 20-23

Ready for the ultimate weekend getaway in Corpus Christi but not sure what to do? No worries! Visit Corpus Christi has provided you with awesome things going on this weekend.
Events are updated every Wednesday!
---
April 20-22, 7:30 p.m. and 2:30 p.m.
There's a new tenant at Armadillo Acres-and she's wreaking havoc all over Florida's most exclusive trailer park. Check out more of this at the newest production, Trailer Park the Musical at Aurora Arts Theatre! Purchase your ticket for the show here. 5635 Everhart Rd.
---
April 20, 5:00 p.m.
Enjoy the sounds of Reggae this Friday night at Brewster Street Ice House with The Wailers, Swimming with Bears, Audic Empire, Proof Of Life and Flatbroke! Purchase your tickets for the show here. 1724 N. Tancahua
---
April 21, 1:00 p.m.-3:00 p.m.
Learn how to make green cleaning products with one of local favorites, Archer Soapworks & Apothecary! It's a make and take class so you can take home all of your creations. 2729 S. Padre Island Dr.
---
April 21, 8:00 a.m.-9:00 a.m.
Get outside and try out a free workout class offered by Camp Gladiator! Class will be held at Water's Edge Park and it is open to all public.
---
April 21, 7:30 p.m.
Experience a night at the ballet and check out Giselle--a performance put on by Corpus Christi Ballet happening at American Bank Center. Purchase your tickets for the show here. 1901 N. Shoreline Blvd.
---
April 21, 9:00 a.m.-3:00 p.m.
Get your grocery shopping tackled at the Saturday Morning Farmers' Market held on the Southside of town. Whether you need some veggies, handmade items or a tasty snack, head on over to get that market fix! 5800 Everhart Rd.
---
April 21, 11:00 a.m.-11:00 p.m.
Celebrate record store day at one of Corpus Christi's favorite record stores--Hybrid Records! Enjoy great deals on some discounted items in store and a live show happening all night long. Hear sounds from Crystal Lake TX, Odd Folks and Madrigal! 4233 S. Alameda St.
---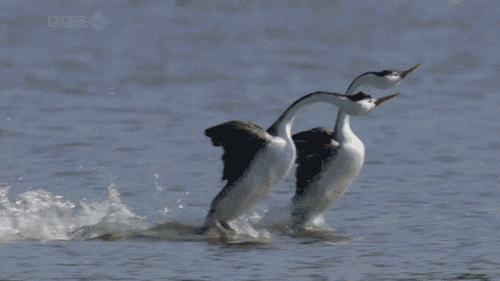 April 19-22
Corpus Christi, America's "Birdiest City" now hosts the Birdiest Festival in America all happening at the South Texas Botanical Gardens and Nature Center! Presentations, Field Trips, Photography Field Trips & Workshops, Birding Walks. Team of experts for your learning experience, no matter what your birding level. 8545 S. Staples St.
---
April 21, 7:30 p.m.
Pops in the Park, presented by Valero Energy Foundation, is a unique, family-friendly event that combines the magic of music, a synchronized light show on the iconic Harbor Bridge and a magnificent fireworks display that fills the night sky with vivid colors. All happening at Whataburger Field in downtown Corpus Christi! 734 E. Port Ave.
---
April 22, 3:00 p.m.
Did someone say free yoga? That's right! Every Sunday at the Texas Surf Museum, expect to find yogis from all over coming together at one of the coolest venues in the city. This is donation based yoga, so bring along a little bit of cash to compensate. See you there, and Namaste. 309 N. Water St
---
---